Hello, our beautiful lovelies. Today we're back with a tag we wanted to do amongst the huge pile of tags. A tag that we were tagged on years ago (not really, we exaggerate). So thanks, to our (only) favourite orangutan from Orang-utan Librarian for tagging us to your new tag that you created with that fabulous mind of yours and we hope you all enjoy reading this tag as much as we did writing it! And if you haven't already done so – go check the orangutan out if you hadn't done so already!!
So let us begin!!
[We put links to the Goodreads profile of the MANY books mentioned down below]
"Your Majesty, this is a magic suit" – An Overhyped Book That Promised to be *Something More*
Red Queen by Victoria Aveyard.
Now originally we read this when it came out in 2015 and we liked it…and we said we'd read the 2nd book (aka Glass Sword) – which one of us did…and then proceeded to spoil the other on what happened – spoiling the ending and saying the book drags etc etc…anyways it deterred us from continuing the series…even though the first book wasn't overly bad – but wasn't totally fantastic…perhaps we'd read the series again – but it would have to wait in our TBR for a while like everything else.
"Somebody send for the Queen" – A Love Interest That Wasn't Called For
Rhysand from A Court Of Thorns And Roses series by Sarah J Maas, we can all say was an unexpected love interest!
An honourable mention can also be Rowan from the Throne of Glass series also by Sarah J Maas, as he is first introduced in the third book of the series.

One thing we can know for sure in S.J. Maas future works is – that we can never be sure on WHO Sarah makes the main female/male lead be paired up with.
"The doublet is a lovely shade of green" – A Book That Seduced You with Its Cover

(that you ended up disliking)
The Selection series by Kiera Cass, is a series we have a love-hate relationship with. The main characters (both the mother and daughter) had left us feeling disconnected with them…and had annoyed us…But we can say without a doubt that the book covers for this series is pleasant to the eyes. 😉
"Summon the court to convene" – A Book Where You Were Swayed by Public Opinion
The Mortal Instruments series by Cassandra Clare – believe it or not…when we were reading the 2nd book – City of Ashes (click here for our review), we became weary if we would like it or not, but many had assured us that it gets better (totally right, we loved the 3rd book and then the series as a whole).
"Look at the King! Look at the King, the King, the King!" – A Stark Raving Mad Book That Just Boggles the Mind
Twilight by Stephenie Meyer. (We didn't continue to read the series…we did however read the first book and we thought it would've included more than what the movie gave…it didn't…just felt very less…)
This (the pic image above) wasn't from the first book – but if this was what was to be expected from continuing the series…then you can say this played a part in deterring us from continuing said series.
"It's altogether the very least the King has ever worn" – A Tropey Get Up You've Seen Before That Probably Needs Redressing (aka a trope you're bored with seeing)
This is probably a subtle trope (found in nearly all YA books) that we feel bored with at the moment, is where the main protagonist ends up getting a significant other. We want a book where the main lead has such a whirlwind life that he/she has no time for complicated relationship of having a girlfriend/boyfriend. Why can't we just see SOLID friendships being formed? We want a journey of gaining independence and confidence. It gets tiring to read that "instant" attraction/ hatred between characters. That being said…we still (gotta) love this trope…as most of our otps are in a relationship – but only after they had proved themselves to be strong and independent…guess what we mean is that we're fed up having the main characters paired up with the first attractive male there is trope (aka instalove). So basically there is two tropes we're kind of fed up with.
"Summon the court physician! Call an intermission!" – A Book That Needs Medical Attention AKA A REWRITE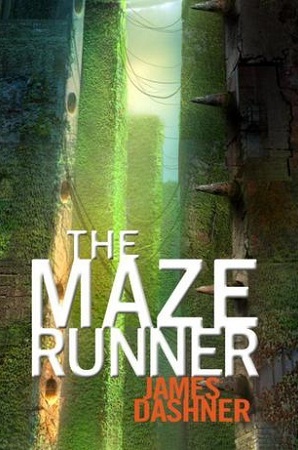 The Maze Runner by James Dashner.
We actually liked the story…overall. It took kinda long to get to the good parts – we're alright with waiting, but the if the bit before the good parts seem irrelevant AND a tad bit boring than…you…um…get bored…
"It's altogether the very least the King has ever worn" – There's No Hiding For This One: A Book That Is Just Nakedly Bad
Beautiful Creatures by Kami Garcia & Margaret Stohl.
The blurb seemed good enough…but when we started reading – it just dragged and then the book just felt bad…thought it would be magical, but kinda just felt like a love story prolonged where history repeats itself – which we would've been okay with if the whole book (and the next book) didn't revolve around it…
Bonus: "His majesty is wide open to ridicule and scorn"- Something (anything) That Astounds You With Its Popularity
TV – unpopular opinion don't bury us – Game of Thrones
Music – Despacito by Luis Fonsi…just writing it down makes us cringe
Movie –

Avatar…great movie…but still a shock that it's still popular today
Art –
To be honest, every famous/popular art from Picasso to Van Gough…their popularity is astounding but not necessarily in a bad way… some art are unusual and some just plain…but are popular for a reason???
We're not art experts – so from the little art we do know of, we can see (somewhat) why they are popular.
Our Nominations
If you have done this already or you don't want to do this tag, just ignore us! 🙂 :
P.S. Don't forget to link back to us so we can see thy beautiful post!! Want to know how – Click here for help
Can any of you guys relate? Comment down below – we don't bite most of the time 😉
Ciao from The Twins 😉