3.5/5 stars
Synopsis:
Alex is back – this time a whole lot dangerous. So of course the gods have a problem with that.
Never left alone for a second due to her "other half", Seth practically living with her, has its benefits like; helping her sleep. Other times its a nuisance. Having Seth around, did not however change the forbidden thoughts and feelings she has for the Pureblood, Aiden.
Covenants breached by daimons (pronounced 'dee-mons') putting the students in harms way – leads the surge of furies sent by the gods, to eradicate the threat, also involving the Apollyon. Somehow this includes Alex.
"When the gods are involved, some decisions can never, ever be undone."
The second installment of Jennifer Lynn Armentrout's 'The Covenant' series is a fantastic continuation of the fantasy world!
Preceded by: Half-Blood (#1 The Covenant series) Check out our review on it – click here.
Followed by: Deity (#3 The Covenant series)
Click HERE to check out 'Pure' by Jennifer Lynn Armentrout on Goodreads
Main Characters: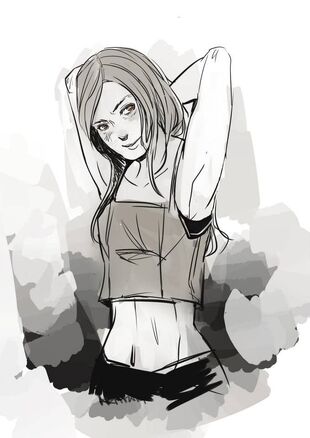 Alexandria "Alex" Andros, main female protagonist, Half-Blood Sentinal in training
Aiden St. Delphi, Pureblood Sentinal in training ❤#1
Seth, arrogant Sentinal and Lucian's own bodyguard ❤#2
Side Characters:
Caleb Nicolo, Half-Blood Sentinal in training, BFF of Alex (has a 'thing' for Olivia)
Olivia Panagopoulos, Half-Blood Sentinal in training, friend of Alex (has a thing for Caleb)
Deacon St. Delphi, younger brother of Aiden aka smol bean we all must protect
Lea Samos, 'sandbox enemies' (AKA mean-girl antagonist) of Alex and Half-Blood Sentinal in training
Lucian, step-father of Alex (evil, just PURE EVIL)
Rachelle Andros, mother of Alex
Our Review:
Without a doubt, the most treasured moments in Jenn's works of 'pure' mastery (see what we did there 😉 ) is the amount of witty banter between the whole freaking cast of this series!! Well darling, darl-INGS, if the world were to somehow be able to rid itself of movies, TVs, and the ever-growing Netflix etc, these type of books will be your only source of quick cheesy entertainment that would not only be satisfactory to your beautiful majestic brain that requires doses of cheese once in a while…or should we say more than ONCE but also to your heart.
The characters we would have to say were amazing and at a good pace, developing their character/backstories – it is in this book that Alex leans on Seth more for emotional support as (despite her obvious attraction towards Aiden and vice versa, established from the first book) Aiden took it upon himself to distance himself away from the forbidden romantic feelings between him and Alex.
We also see a more sensitive side to Seth – who was classed more of an arrogant jerk. As Aiden hides his feeling for Alex in order to protect her, Alex finds comfort with confiding with Seth – deepening their connection by his late night visits (which happens to effectively calm her down after her nightmares).
However, Alex, despite how badass she is, we feel she has yet to mature – as she makes decisions that she would face consequences for. It's like one of those moments where, readers just shake their head when seeing the main character doing things that they shouldn't. LIKE STAAP ALREADY – YOU ONLY GONNA HURT YOSELF!!
Many have compared this series to the ever famous Vampire Academy – now after reading the series (well at least I, Shanya has completed it…Tanya being the ever sensible twin out of us both and prioritising…what needs to be prioritised😅 at least she got to book 2…) We can say there are similarities…like the banter…the sass(?) from the main character, Alex…the people…*mild spoiler if you've read VA* the death (which is very similar to VA and just as painful)…Ehh we don't know if there's more…and to be honest we don't care…Why, you ask?
Simple. Overall, this series, we feel has a more mature feeling than Vampire Academy. Really, this series for us felt more easier to read. Without spoiling anything – the series gets way better – and that's probably why we give this book a lower rating 'cuz all the later books in this series steals them!! lol😅😎
Plus we read the Covenant series in less than a week when we were definitely meant to be studying….please don't follow our example because studying is important and it's just pure fun!! we'll stop with the puns we pwomise!!
Greek mythology is our Achilles heel (see what we did there 😉 )😉😎
Right! So what did you guys think of this book? Do any of you guys neglect your study/work to read AMAZING books? we need to know we're not the only insane ones out there!!!
Ciao from The Twins 😉