This will be our first ever meme and we decided to do TTT – we're new to this so bear with us 😉
This meme was created by The Broke and the Bookish – go on their website to find out more about Top Ten Tuesday.
May 2: Cover Theme Freebie: literally anyyyything about covers….top ten covers that scream Spring, ten books with ice cream on the cover, ten books with blue covers, etc. etc. THIS ONE COULD BE REALLY FUN and I can't wait to see how creative your lists are!

We are doing BLUE COVERS in this weeks Top Ten Tuesday!
Some of these books we loved and some of them not so much – but today we could still appreciate the BLUENESS of their glorious covers!! They're in NO PARTICULAR ORDER!
You can, however, guess which books we loved and which books not so much XD down in the comments below.
[We put links to the Goodreads profile of the books mentioned down below]
1. Shatter Me series By Tahereh Mafi
Well as you can see, this whole series consists of different shades of BLUE. Yes to some they may seem purple…but to us- its a form of BLUE. Fight Us!!!
Check out our review for Shatter Me #1 – click here.
2. Everything, Everything By Nicola Yoon
 Everything is blue…. 😉 😉
Check out our review on it – click here.
3. A Court of Mist and Fury By Sarah J. Maas
You can't tell us that this cover is not BLUE!!!
BLUE!
BLUE!
BLUE!
Definitely BLUEEE! XD XD
4. Throne of Glass By Sarah J. Maas / Assassin's Blade By Sarah J. Maas
We promise this is the last time we mention Throne of Glass…hopefully… BUUUT these covers are blue 🙂
Check out our review on Throne of Glass #1 – click here. and Crown of Midnight #2 – click here.
5. Daughter of Smoke and Bone By Laini Taylor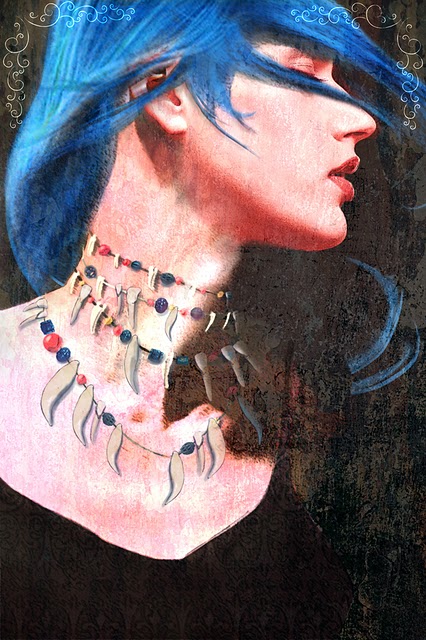 Cover is blue. Main character, Karou is blue. We mean her hair…whoops.
Look at you, you not only get a blue cover; you get a blue haired girl who stars in said book.
6. World After (#2 Penryn & the End of days) By Susan Ee
Wonderful book….and it's blue 🙂
Check out our review on the first book, Angelfall #1 – Click here.
7. Red Queen series By Victoria Aveyard
This is an example of a diffusion (yup…bit of sciences involved). From a Low concentration of blue to a higher concentration of blue. The fourth book is definitely going to have a darker shade of BLUE.
8. The Fault in our Stars By John Green 
Very blue…colour of animated tears….
9. The Selection By Kiera Cass
DRESS. BLUE.
10. Lady Midnight By Cassandra Clare
SEA. BLUE.
(Oooo we like this one-word game XD)
Which of these BLUE covers did ya like??! Know any other BLUE books – comment down below XD!!
Ciao from The Twins 😉