We were tagged to do the Ruler of Books Tag by fabulous Kourtni @ Kourtni Reads. This would be our first book tag (since we're still new here), so bear with us if we're doing this wrong. This seemed like a cool thing to do, so now we're doing it.
IF YOU WERE THE RULER OF BOOKS…
What book would you make everyone read?
This is a hard one… We usually cannot stop reading a good book (who can?), so we usually go for series. So we're going to go with a book (nearly) everyone has read – Percy Jackson and the Lightning Thief by Rick Riordan. Check out our review on it – click here.
What would you abolish in book construction?
We think we're going to have to steal the answer from Kourtni (who stole it from Anna @ My Bookish Dream). Changing book covers in the middle of a series. Also just changing the book cover to the movie adaptation. We like the original book covers! You don't need to change a cover!!
What author would you commission to write you any book?
I think you guys should already know this – our all time fave author is Sarah J. Maas. So it only makes sense we would want her to write all books. Her imagination is magical and her writing style is on-point, so we know we won't be disappointed. Read our review of her debut novel Throne of Glass. Check out our review on it – click here.
What book would you demote to the library basement to make room for new books?
Now we read this book a long time ago so we can't really remember what even happens in this book (and series). We would have to say it would be Shiver by Maggie Stiefvater. And for me, Tanya (who only read 2 and a half out of 6 books, and I, Shanya who was advised not to read this) – Evermore by Alyson Noël. Tanya highly recommends you not to read this!
What cover artist would you commission to make a mural?
We don't really know any cover artists…and really there a too many great covers to choose from. But we have to say the recent book covers for The Shadowhunter Chronicles are fabulous. Especially the spine of the book.

(special shout out to the FANARTIST who came up with the design of the dress for the cover of ACOTAR #3 – A Court of Wings and Ruin, released on 2 May 2017 )
What characters face would you put on a coin?
Might scare a few if you have this character on your coin but we have to say, after much contemplation….Sevro au Barca from the Red Rising trilogy by Pierce Brown. 🙂 One word – BADASSSS!! (especially in Morning Star – book 3)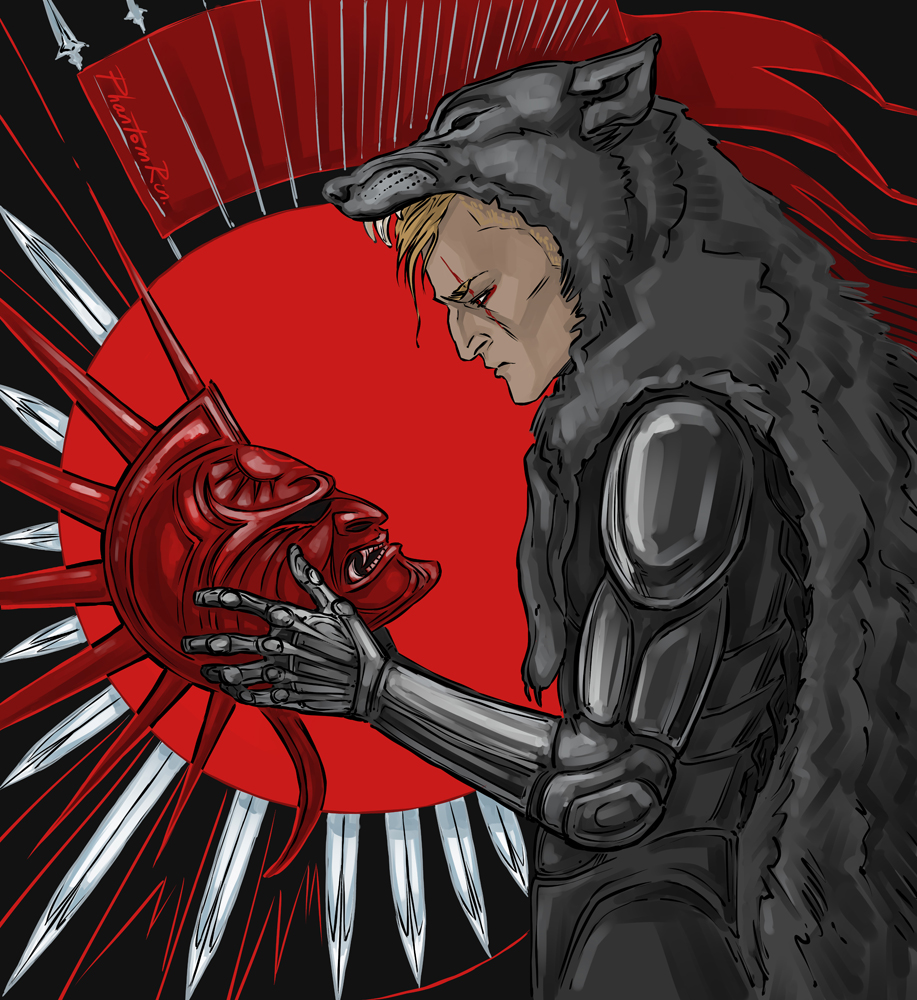 What book would you award the "RULER OF BOOKS" 2016 prize to?
Lady Midnight (#1 The Dark Artifices) by Cassandra Clare. We had been anticipating the invitation back into the Shadowhunter world with the release of Lady Midnight after the glittery awesomeness of a finale that is The Mortal Instruments – City of Heavenly Fire.
Her second book, Lord of Shadows would be released on May 23, 2017. Cannot wait!!
Our Nominations 
Not sure how this goes – but if you have done this already or you don't want to do this tag, just ignore us! 🙂 🙂
Want to discuss (or FANGIRL/FANBOY) about any of the books above? Or have your own books you want to talk about? Comment down below!! 🙂
Ciao from The Twins 😉